All in One SEO – Best WordPress Plugin for SEO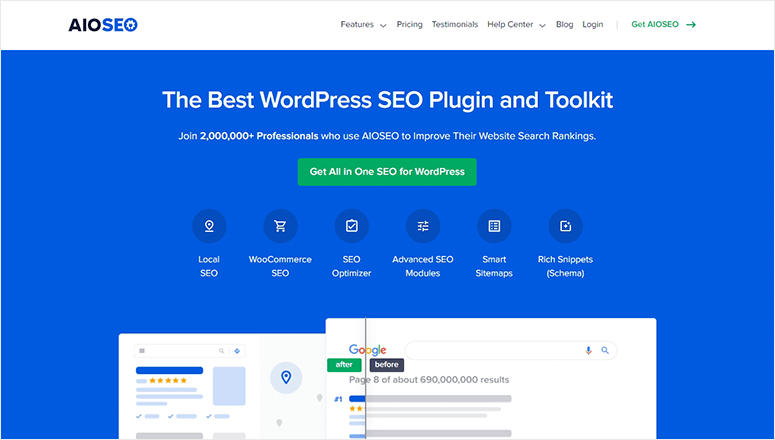 All in One SEO is the best and most powerful SEO plugin on the market. It allows you to easily optimize your WordPress site for better search engine rankings.
It is a comprehensive solution that takes care of everything you need to optimize your site.
You can audit your site's SEO right from your WordPress dashboard.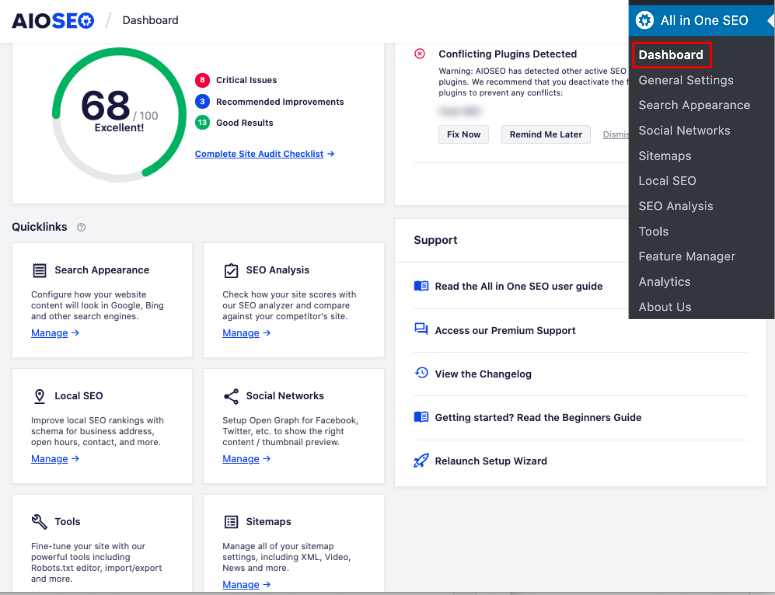 It has features for on-page SEO such as keywords, rich snippets, and headline tools to optimize posts and pages. Plus, it takes care of technical SEO with features like smart sitemaps, robots.txt, and canonical tags.
In addition, it lets you optimize for local SEO as well as eCommerce SEO.
The best part about All in One SEO is that it's beginner-friendly so even if you're new to SEO, you can use this tool to easily get your WordPress website to rank on search engines.
And it gives you analytics to track how well your site is performing and what you can improve.
Alternative: You can try Yoast SEO. It's another good SEO plugin.