Business WordPress Theme
Gutenberg Starter – Business WordPress Theme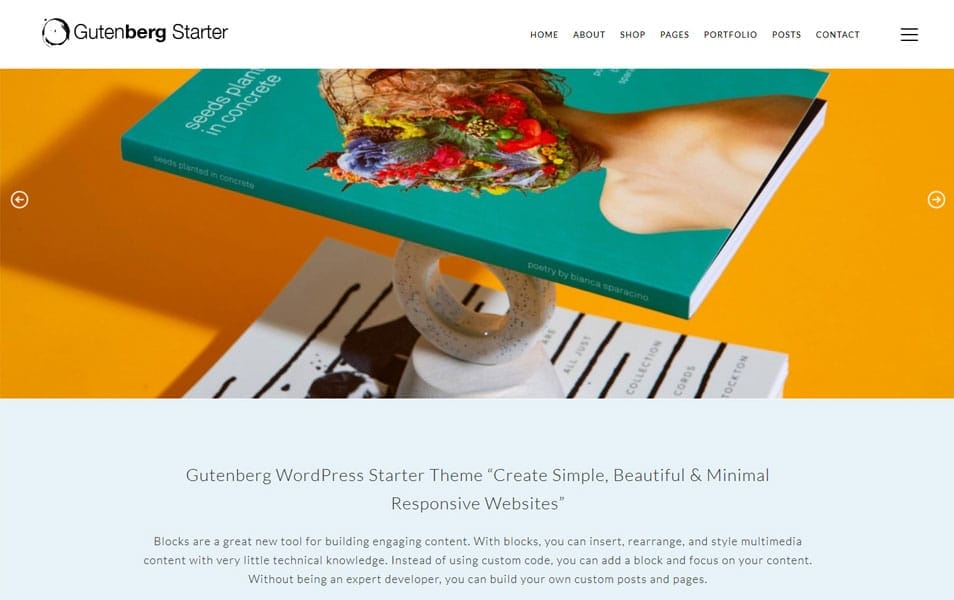 To start with, in 2019, WP is more than just a platform. Today, in addition to multiple premium themes, WP team offers many free items. So, as you can see, this WordPress theme is one of them. Although Gutenberg Starter is completely free, it allows you to run a stylish and fast online project. Yep, you will get all the must-haves and some cool web design features as well.
In case you are going to build engaging content, Gutenberg Blocks feature is just what the doctor ordered! There is no coding needed! To say more, you won't need any experience or technical knowledge at all. This WP theme is 100% creator-friendly, so you will be able to manage various custom posts and manage new pages. With the help of built-in Gutenberg Blocks, you can design website content, rearrange, and replace it easily.
Among the pre-packed options of Gutenberg Starter Theme, you will find the next features:
menus capability,
100% responsive design and responsive layouts,
valid XHTML and CSS,
SEO-ready design,
Chrome Compatible/ Safari Compatible/ Firefox Compatible/ IE11+ Compatible design,
friendly support,
regular updates,
Theme Video Overview option,
unlimited domain usage, and more!