MagOne Blogger Template (Supports AMP) (PREMIUM)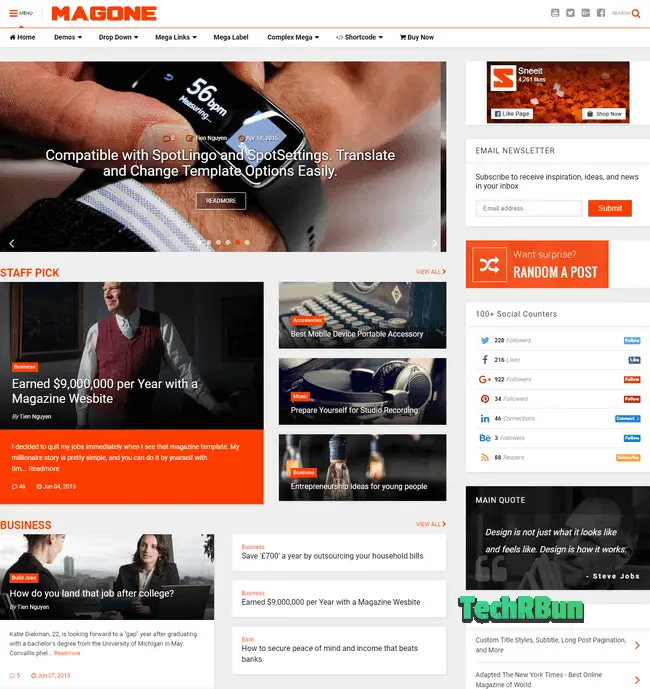 MagOne is another great looking SEO optimised responsive blogger template. Its magazine theme is very professional and unique. Unlike other responsive magazine templates for blogger, it provides some stunning visual effects and format that will give your website a more professional look.
It offers a ton of other great features and also supports AMP (Accelerated Mobile Pages).
But sadly, this is a paid template and no free version is available for this.
A good thing is that the author sometimes offers up to 50% discount on all his products. Mostly in the month of July, he offers a lot of discounts.
One of the most unique features of this template is that it supports Sneeit Spot.
Sneeit Spot is a tool with which you can change and customize almost every feature in the supported template without having to deal with any code.
Multiple Layouts:

It supports flexible widgets so that you can design it to look like however you want it to. Some popular layouts are –
Multiple Header Styles:

You can choose from any of the header styles shown below with just a single click on the template settings.
Ready To Use Tools To Make Your Article Stand Out :
Feature Image, Breadcrumb, Customizable Title, Sub-title, Post ads, Excerpt, Story Chain Links, Premium Content Locker, and more…
.
Responsive Design:

It is a perfect responsive template for blogger as it can be seen below, it has passed Google's responsiveness test.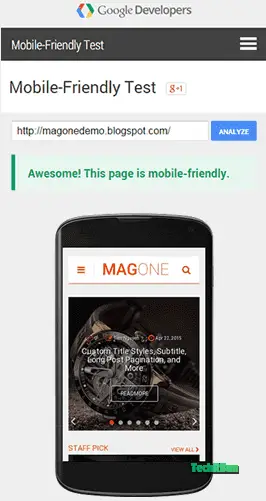 AMP Support:

Your website will launch blazing fast on mobile devices as it supports Google's AMP (Accelerated Mobile Pages).
Mega Menu:

It supports Mega Menus, which not only make your website look more attractive and professional, but also provides a place to highlight some special articles.

Sticky Sidebar:

The sidebar can be configured to become sticky and stay at the same place even while scrolling up or down. This can be a great boost to your ad revenue!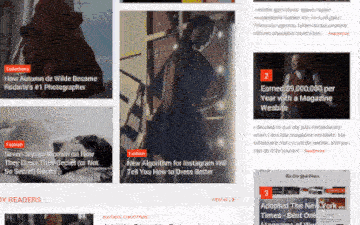 Floating Menu:

The header menu can also be configured to be sticky and stay in its position while scrolling up / down.

Multiple Commenting System:

The Comment box in this template supports Blogger, Facebook and Disqus comment systems. Reader change switches the commenting systems by just 1 click. You can also change the default commenting system through a few clicks using the Sneeit Spot tool. The comment box also supports YouTube Video Previews, Full-size Image display, gifs, etc.
Multilingual Ready:

You can convert this template into any language you want to, easily using the Sneeit Spot Tool.

Amazing Customer Support:

The creator of this theme, Tien Nguyen Van is a very approachable guy and he is very responsive and helpful in case you face any issue installing or customising the template.
Well, those were some of the most amazing features of the MagOne Blogger Template, which surely makes it one of the best, responsive magazine templates for blogger. Although this is a paid template, it is worth every penny!
Tip: Wait for July to get a huge discount on this template as that's the author's birth month.