MonsterInsights – Best Analytics Plugin for WordPress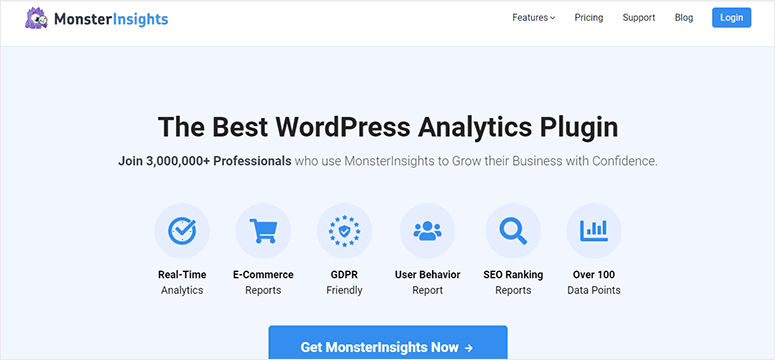 If you want to grow your website, then it's important for you to know exactly how people find and use your website. MonsterInsights is the best and most popular Google Analytics plugin for WordPress. Over 1.9 million websites use MonsterInsights.
MonsterInsights makes it super easy to connect your website to Google Analytics and offers comprehensive tracking features.
Even though Google Analytics is built for tracking almost every user interaction on your website, like form submissions, eCommerce transactions, downloads tracking, etc., the default Analytics setup doesn't allow you to make use of the full potential of Analytics tracking.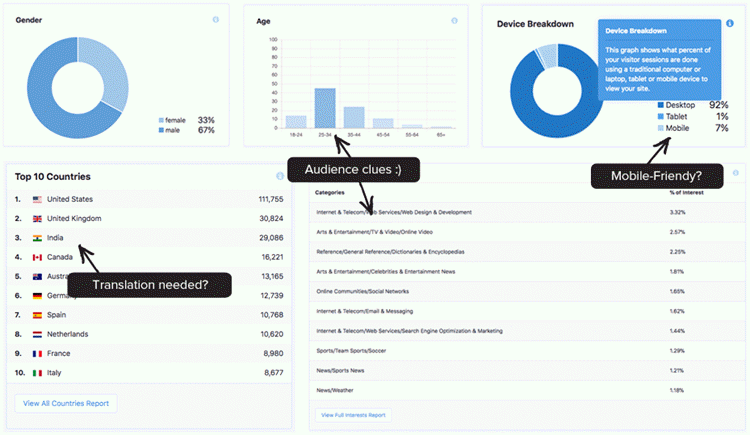 For example, if you want to track an onsite event, like form submissions tracking, you'll either have to add the custom event tracking code into your website or set up Google Analytics goal for every form. This can be tedious and time-consuming especially if you're not a developer or an Analytics expert.
With MonsterInsights, you can enable different tracking features in just a few clicks without having to touch a single line of code. At a glance, you can review your site's performance right within your WordPress dashboard without logging into your Analytics profile.
A lite version of the plugin is available to download for free from the official WordPress plugins repository.