Shared Counts – Best Social Sharing Plugin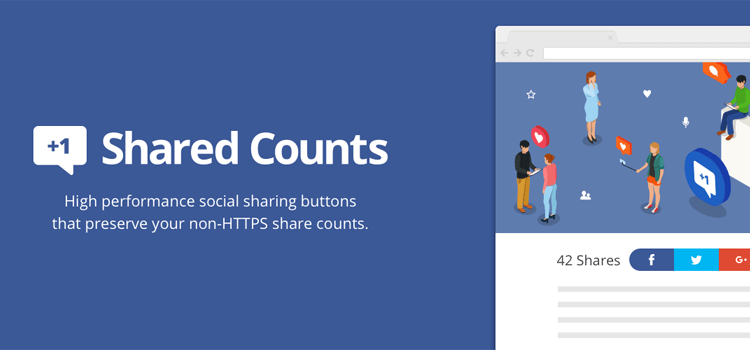 Shared Counts is a lean social media plugin for your WordPress site that quickly retrieves, caches, and displays various social sharing counts by using SharedCount.com API. This is by far the fastest social sharing plugin in the market. Most other share plugins slow down your website, but this is written by very highly reputable developers who value performance.
Since it's written by developers, this plugin is very flexible and developer-friendly. You can easily customize it to match your theme's needs.
It supports share counts for Facebook, Pinterest, LinkedIn, Twitter (using the NewShareCount API), Stumbleupon, and email sharing. It also combines the share count, so you can show total share counts alongside the buttons.