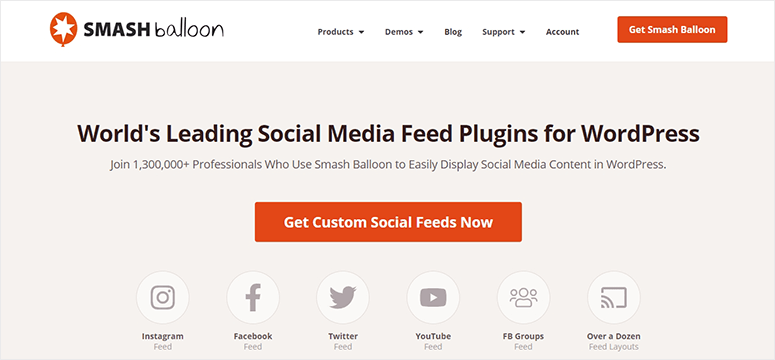 Smash Balloon is a social feed plugin suite for WordPress that lets you display social media content on your website the way you want. Smash Balloon makes it easy to set up social feeds within just 30 seconds.
All you have to do is authorize the plugin and add the shortcode anywhere on your site. Then the plugin will share your content from social media handles instantly.
Smash Balloon offers 4 different social feed plugins:
Smash Balloon lets you customize your feed to match your theme so that it looks great on your site.
Added to that, you can display social sharing buttons so visitors can become subscribers and share your content easily.