Sucuri – Best WordPress Plugin for Site Security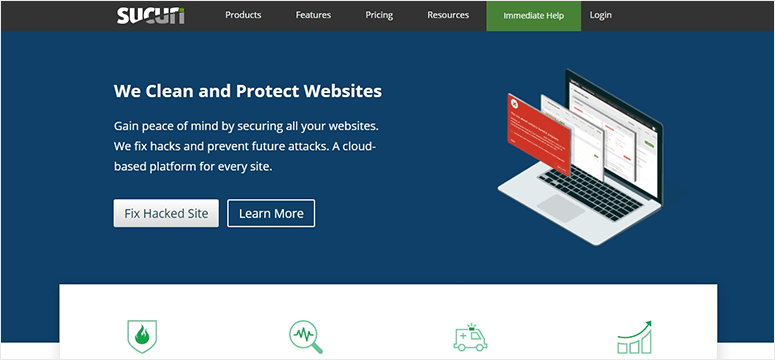 Sucuri is a complete website security solution that protects your site from malware, brute force attacks, and other potential vulnerabilities.
Once you activate Sucuri, all your website traffic goes through their CloudProxy servers and every request is scanned to filter out malicious requests. This way Sucuri can reduce server load and improve your site's performance by blocking all malicious traffic from reaching your server.

It protects your website against SQL Injections, XSS, and all known-attacks. In addition to that, they proactively report potential security threats to the WordPress core team and third-party plugins as well.
Check out our article on best WordPress security plugins.
Aside from blocking all the attacks, some other ways Sucuri protects your website are:
Its antivirus package monitors your website every 4 hours to ensure your website is free from potential vulnerabilities and malware.
It keeps track of everything that happens on your site, including file changes, last login, failed login attempts, and more…
It allows you to conduct server-side scanning to protect your website from compromised and server-level infections.