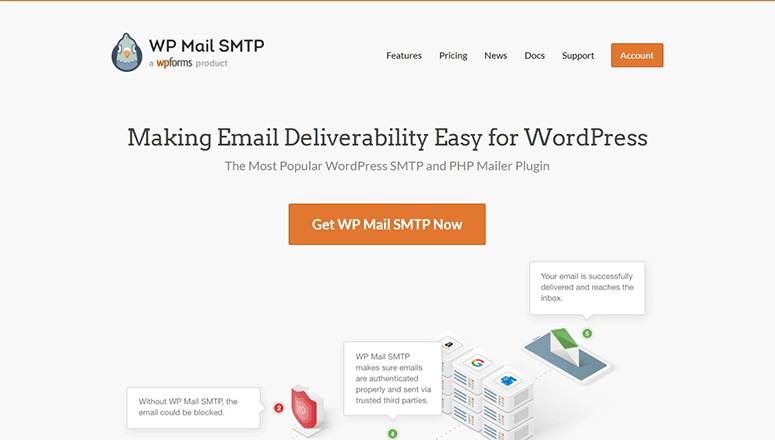 WP Mail SMTP helps fix the email deliverability issue that many WordPress sites encounter by routing emails through a proper SMTP protocol instead of your default hosting server.
Popular email clients like Gmail, Yahoo, Outlook, etc are constantly improving their services to reduce email spam. One of the things their spam tools look for is whether an email is originating from the location it claims to be originating from.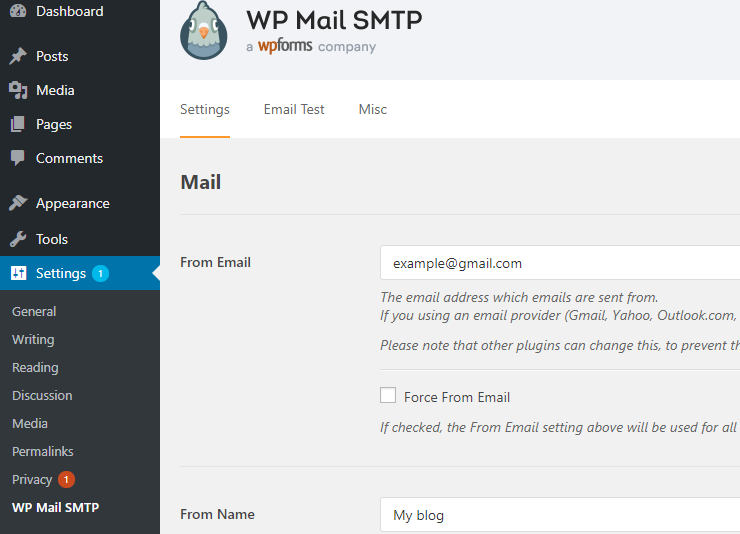 If the proper authentication isn't there, then the emails either go in your SPAM folder or worst not get delivered at all.
Also check: How to Create an Email Blast
WP Mail SMTP solves this issue. This is a MUST HAVE plugin for all websites. Currently running on 900,000 WordPress sites.